What to think about before moving into co-working spaces
Where to base your start-up is a big decision, particularly with so many co-working spaces to choose from. You need a home where you and your team feel comfortable and inspired, where you can network and learn from other businesses, and that ticks all the boxes for practicalities and costs. Getting it wrong could not only affect the wellbeing and productivity of your team, it could also leave your business exposed to numerous business risks and even impact your growth.
So, what should you think about before signing on the dotted line?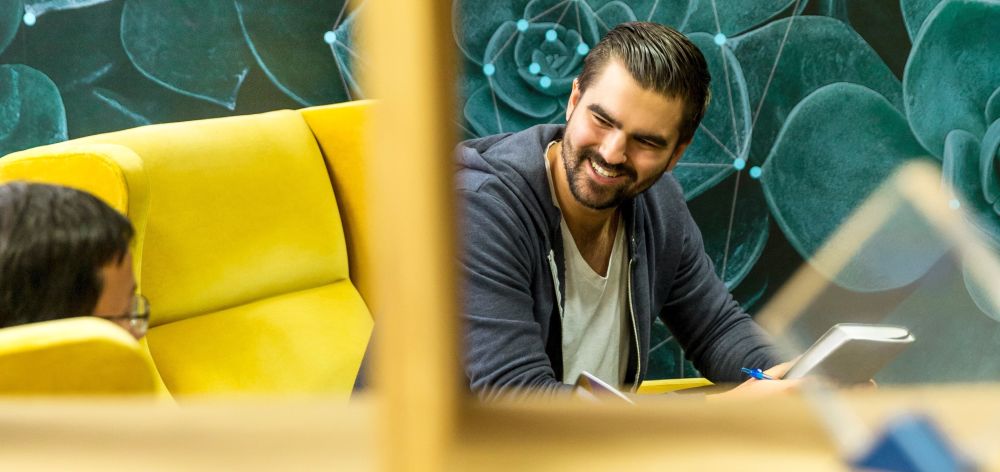 1/ Private office or hot desk: Co-working traditionally meant open-plan spaces and hot-desking, shoulder to shoulder with like-minded entrepreneurs. But is that really the right environment for your business? If it's still early days, then it could be just what you need to keep you motivated and supported – plus it will work out cheaper too. But as your team grows, you may decide that you want your own space, both for privacy and to build a culture of your own. Thankfully, most co-working providers now cater for both, with hot-desking and private offices side-by-side. Take time to understand the options and work out what will work best for your team and the stage that you're at.

2/ Community and culture: Spaces vary widely in the kind of community and culture they nurture and how they facilitate networking and connections. Some providers interview all members before they join so they can identify who you should meet. Others keep it more informal, with beer and pizza nights, cocktail evenings, or 'lunch and learn' sessions to get members talking. Use your research to get a feel for the approach taken by each space and whether it fits with how you like to work (and socialise).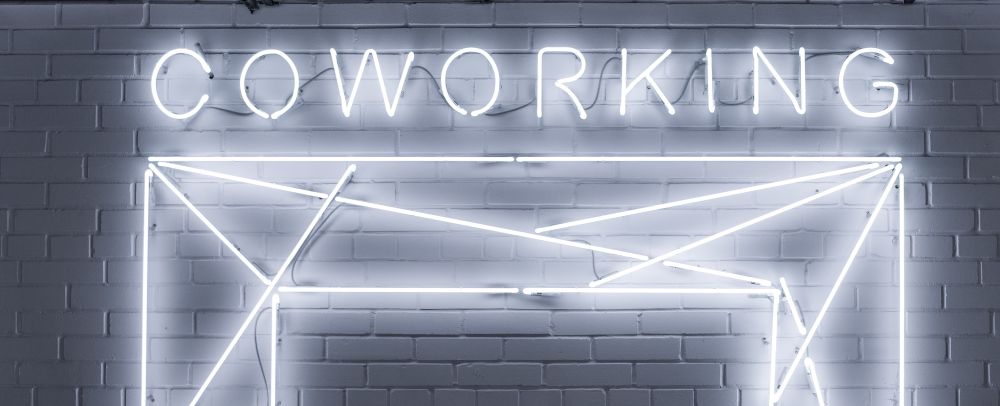 3/ Facilities: It's easy to be seduced by trendy design, but make sure you keep an eye on practicalities too. For example, does a space offer sufficient meeting space and phone booths for private calls? How big are the kitchen and other social areas? And are there standing desks to keep your posture and spine in check, and support those with back problems? Funky wallpaper and fancy seating are always a nice touch, but it's usually the more functional details that will make the biggest difference in the long-term.

4/ Extra charges: Watch out for costs that could bump up your monthly fee, such as printing, meeting room or phone charges. Most spaces also charge extra for services such as a registered business address, phone answering service and post scanning or forwarding. So, if you need these, check how it works before you move in.

5/ Read the fine print: Have a good read of your contract before taking the plunge, as you could find there are some surprising clauses buried in there. We've heard cases where co-working spaces have wanted access to members' intellectual property, their data, or required long notice periods if you want to cancel. Co-working sells itself on its flexibility so ensure you don't get tied in for longer than you were expecting.

6/ Privacy and security: Most of your co-workers will of course be completely trustworthy, but without the right security, you never know who could walk in off the street to snatch your expensive kit or steal your sensitive data. Find out what each provider has in place to prevent this, whether it's an electronic key card or fingerprint scanner, plus any additional precautions such as CCTV or a 'neighbourhood watch' schemes. IP theft is another potential issue, particularly if you're in an open-plan space, so if you're dealing with sensitive or confidential information, ensure there is a way to keep this away from prying eyes and ears, for example private booths, meeting rooms and lockers.

7/ Are you covered? You may think that your kit will be insured by your co-working space, but chances are you'll need to arrange your own policy before moving in. Many insurers still don't cover belongings in coworking spaces, so find one that does. Digital Risks' contents policy includes property left unattended in a co-working space, providing it was stolen by forceable access to the building, an office, locker or desk drawer. And if you work with desktop computers, you simply need to make sure they're attached to the desk with a Kensington Lock.
Co-working has transformed life for start-ups, providing stylish workspaces, a supportive community and flexibility - all at a reasonable cost. Just ensure you and your business have the most positive experience possible, by doing your research and asking the right questions before you take the plunge.
For more on co-working read our blogs on how to insure your stuff overnight in a coworking space and our pick of London's top spaces.
Helpful links:
What is contents and equipment insurance?
We made buying insurance simple. Get started.
Related posts
Looking for business startup grants, government grants or coronavirus support grants? We guide you through the grants and loans available.

Are you a small retail business starting out online? Here are some useful links to get you set up with the basics.

Why do small businesses fail? Here are some of the top reasons for start-up failure and 12 tips to help your business succeed.