Faced with a blank piece of paper, the prospect of writing a business plan can seem pretty daunting - particularly if you've never written one before. But the value to your business of having a formal, detailed plan, makes it more than worth the effort.
Creating a business plan forces you to think through all the different elements of your idea and business model, ensuring you focus your efforts (and finances) in the right places, and anticipate issues and challenges before they arise. It also means that you're well-armed when out looking for funding, whether from the bank, angel investors, or VCs.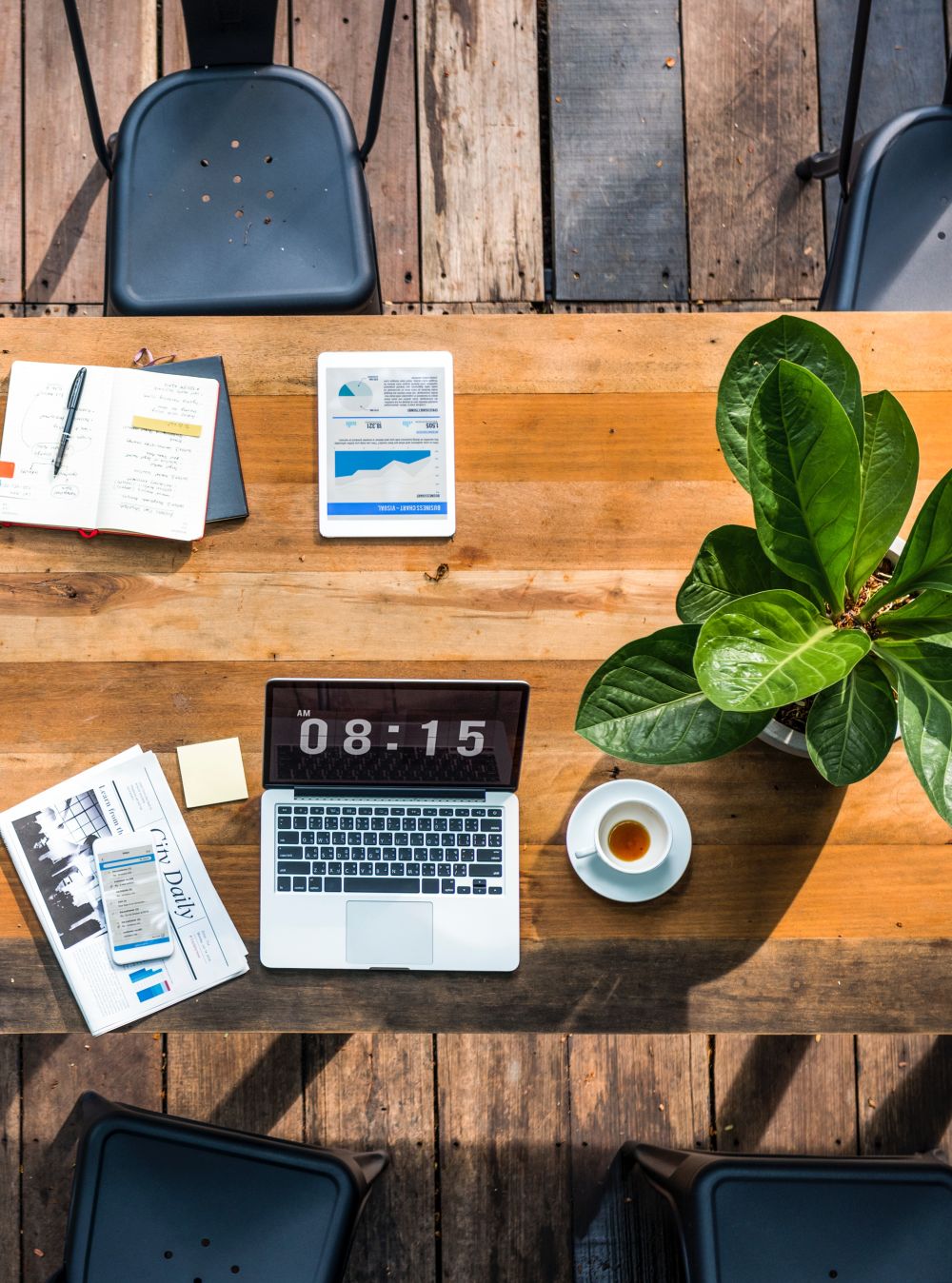 When you set out to write your business plan, make sure you give yourself plenty of time, as it's likely to require a lot of mental energy and a fair amount of background research. The key is to break it down into manageable chunks and have a comprehensive template to work from – which we have covered with the below!
What should your business plan contain?
Every business is different, but luckily most business plans follow roughly the same format. Below is a template of the different sections you should look to include and what each section should cover: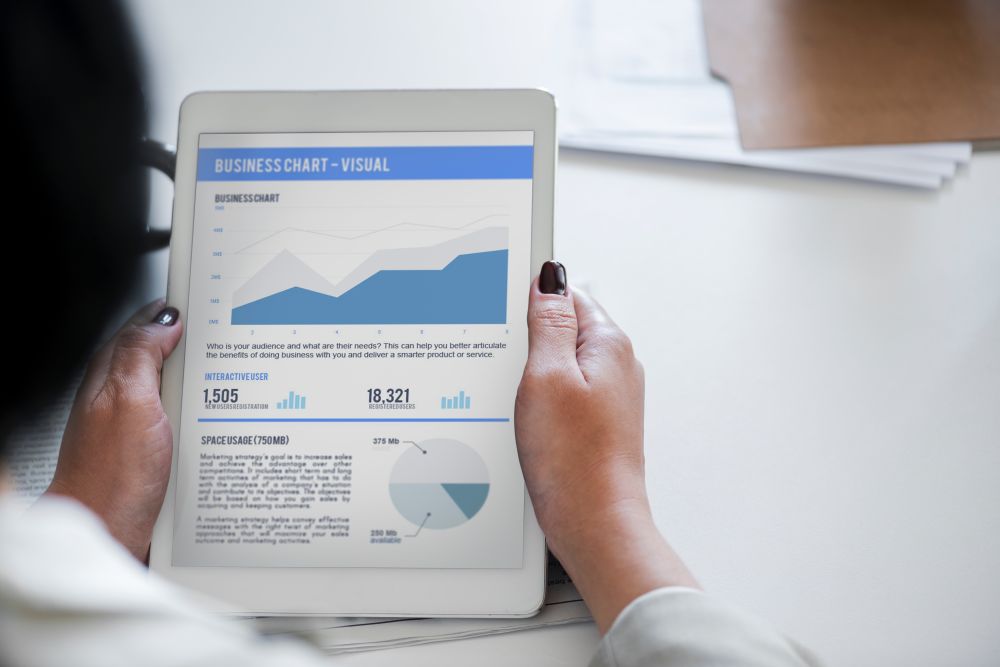 Executive summary
Your first impression, this section needs to make an impact, summarising the most relevant points clearly and succinctly. Anybody reading your executive summary should immediately gain an understanding of your business and be able to decide whether it is of interest, before delving into the rest of the document. Consequently, even though it is at the beginning, it makes sense to write this section last, summarising the main body of the document. Your executive summary should cover:
Problem: What problem are you solving for your customers?

Solution: How is your business solving this problem? Remember to keep it brief at this stage.

Your market: Briefly outline the customer segment/s that your product or service is aimed at, including the most compelling facts and figures you have available.

Competition: What does the competitor landscape look like? Which brands are your main threat in the market?

Founders and team: Who is behind the business and why are you the best team to make a success of it?

The figures: Have you sold any products/services so far? What are your targets for the future one/two/five years? You may want to include a chart here to illustrate the most important information.

Looking for investors? If the purpose of your plan is to source funding, then you should also use your executive summary to explain how much funding you're requesting and how much equity you're looking to exchange.
The Opportunity
This section needs to go into detail about the opportunity that your business is capitalising on and how. It should therefore include: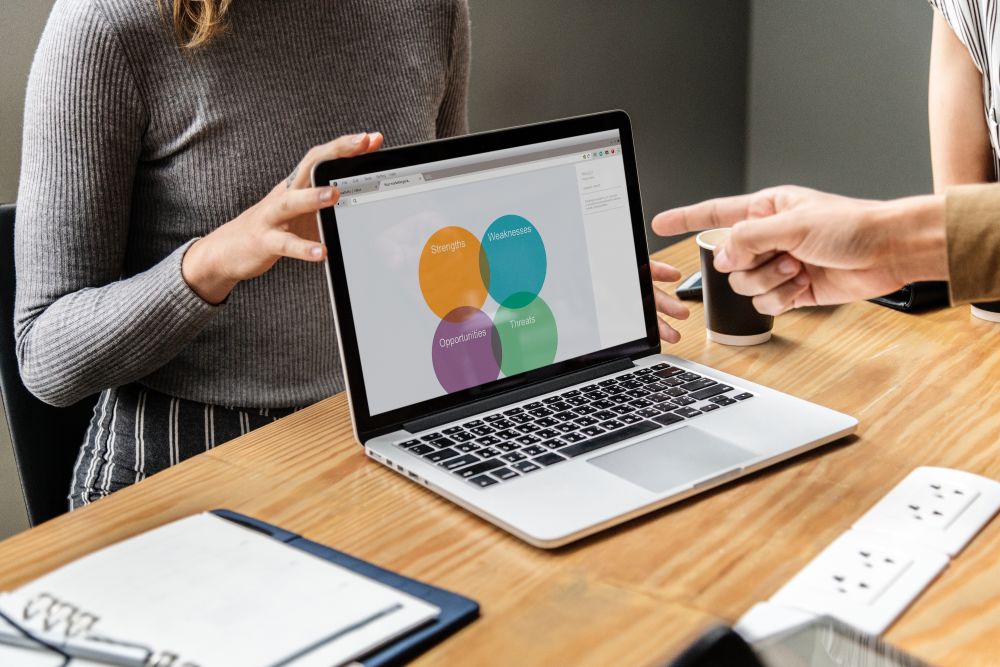 The problem: Here you need to explain in detail why your business exists. What gap in the market that are you filling with your product or service? What are the drawbacks of current offerings in your space? What do your customers need? If you have primary or secondary market research, include it here.

The solution: You've outlined the problem, now explain how you are solving it, expanding on the executive summary with more details about the value you're offering and how you're different from current products and services.

Target market: Do a deep dive into who you're targeting with your product or service, and their important characteristics. How many people are in your target market? What trends are driving their purchasing habits? Why do they need what you're selling? Again facts, figures and market research are hugely valuable here as proof points.

Competitor analysis: Identify your key competitors in the market, the main characteristics of each, and then demonstrate how and why your offering is different.
Execution
Next up, how do you plan to make this happen in practical terms? This is the nuts and bolts of how your business will work, so detail is vital to demonstrate you have it all planned out.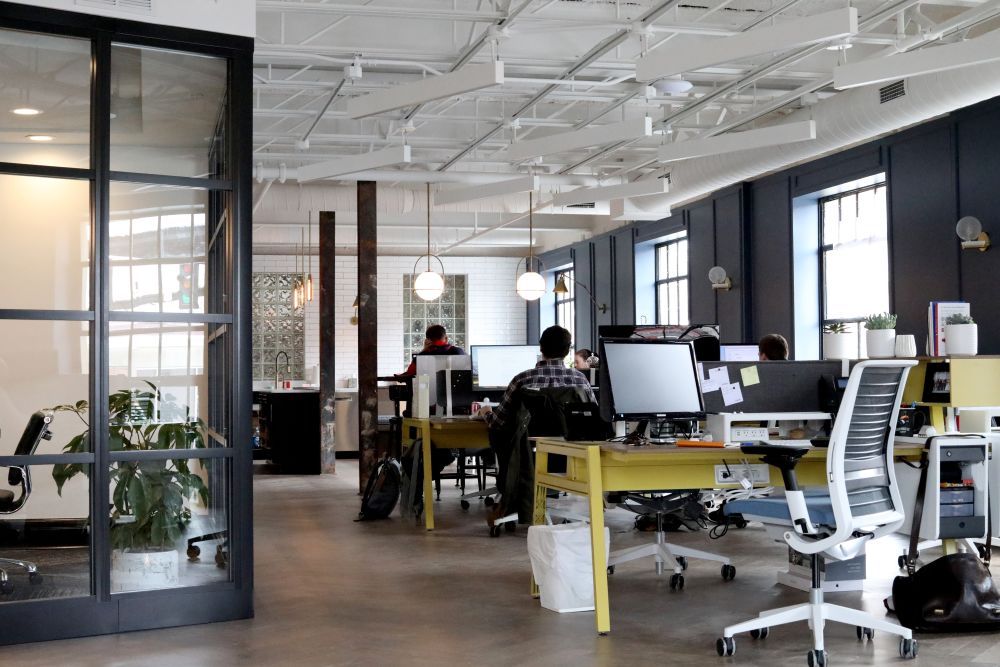 Marketing and sales: How are you going to grab the attention of your target market, to let them know that you exist and convince them that they need your product or service? What strategies will you use to engage them and how will you sell your product or service, whether online, through a sales team or with a physical outlet? There's a lot to think about here, so it may be worth working out a marketing strategy in full before you tackle this section.
Operations:
Locations and facilities: Will you have physical locations, be that an office, shop front, warehouse or manufacturing plant?

Supply chain: What suppliers do you rely on to deliver your product or service? How long have you been working with them? Can they be relied upon?

Equipment: Does your business require any specialist equipment or tools?

Technology: Similarly, what technology does your business require to operate, whether that's CRM software, payments technology, e-commerce platform or external database? Make sure you include it all here.
Milestones and metrics: Provide an overview of the key targets and KPIs you have set for your business, and how you are performing against them. Demonstrate clearly what success looks like for your business and explain how you plan to measure it.
Company structure and management
Management structure: Outline who owns your company, whether you have any existing investors, and how it is set up from a legal perspective, whether that's a limited company, limited liability partnership, partnership etc.

Management team: Provide profiles of your founding team, their roles and what skills and experience they bring to your venture. That includes any advisors, mentors or existing investors, who are there to support you as a business owner.
Your financial plan
This is the clincher: is all of this financially viable? This is the component which often makes or breaks investor interest.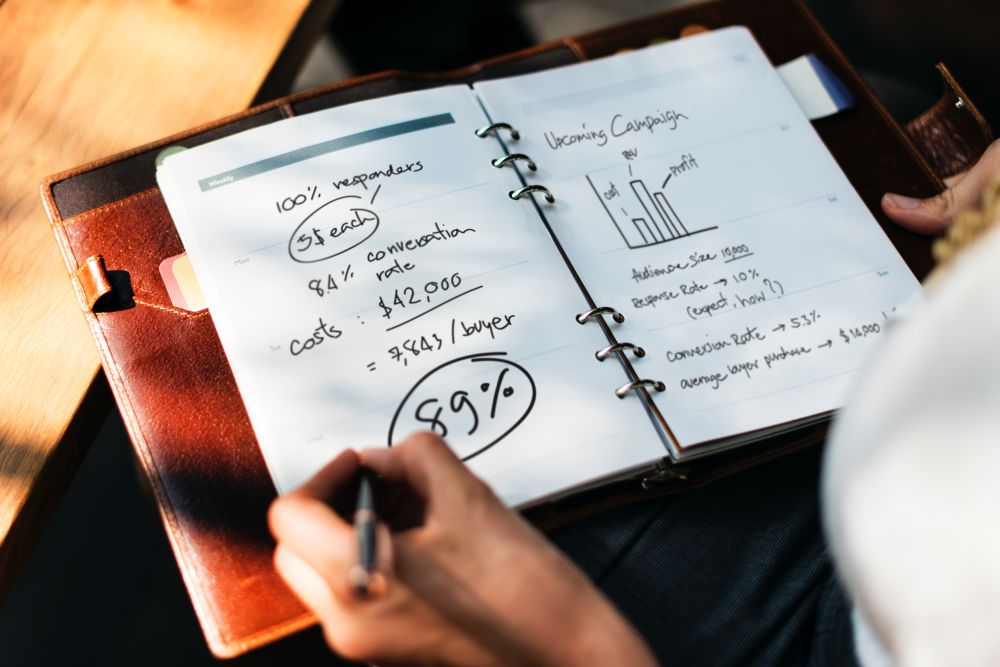 Assumptions: First up, be sure to clarify how you have arrived at the figures you're about to present. Are they based on past sales figures, on market research, or analysis of competitors? With new businesses, you often have limited hard facts to work with, so you often have to do your best with what you have. That's fine, but make sure you're upfront about it.

Projected revenue: Provide a month by month breakdown of your project revenue over the next 12 months. It helps to illustrate this with a chart if possible.

Projected overheads: Show an overview of your total expenses on a monthly basis, broken down by direct costs (costs directly related to supplying your product or service) and operating expenses (marketing, sales and other overheads).

Projected profit or loss: Now the difference between the two. How much profit or loss does this mean that you'll make each month?
Financing
Most businesses require some capital to get off the ground. Here, explain what that looks like for your business.
Use of funds: If you're writing your business plan to seek investment, then use this section to explain what you're planning to do with the funds, providing as much detail and justification as possible.

Sources of funds: Otherwise, explain how you do plan to finance your business. Will you use your own savings, take out a bank loan, work with angel investors, or perhaps run a crowdfunding campaign? How much will you receive and when, and how do you plan to use these funds? You might also find our Ultimate Guide on Business Funding helpful when planning your finances.
Financial statements
Finally, based on your forecasts, provide detailed statements showing:
Projected profit and loss for the next three years

Projected balance sheet for the next three years

Projected cash flow for the next three years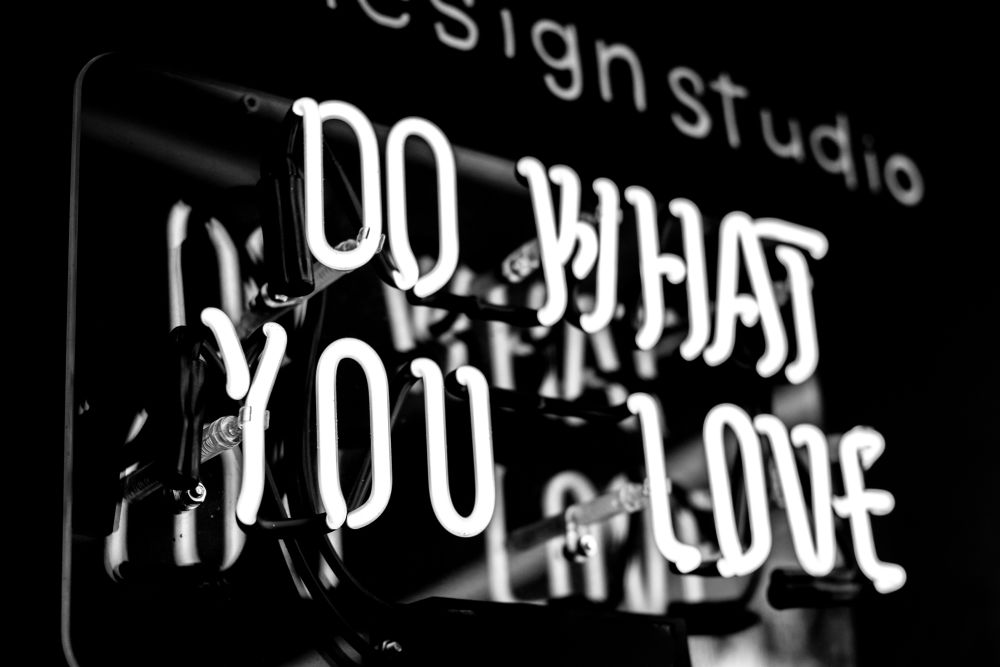 And that's it. Cover off all these sections in detail, and you're in a good place to start making your business dreams a reality. But remember, your business plan is a working document so shouldn't be set in stone. It's totally normal for your needs and objectives to evolve over time, as you test the market, and respond to changes in the consumer and competitor landscape. So be prepared to update or even rewrite your business a few times as your business develops. It's all part of the process.
You may also like
We made buying insurance simple. Get started.
Related posts
In this article we take a look at what startup accelerators offer and when and whether one may or may not be right for your business.

Looking for business startup grants, government grants or coronavirus support grants? We guide you through the grants and loans available.

Are you a small retail business starting out online? Here are some useful links to get you set up with the basics.