We're celebrating! Digital Risks has been named one of the top 21 InsurTech start-ups in the world, and one of the top 7 in EMEA, by leading fintech platform, MEDICI.
The InsurTech sector is booming, with investment deals of more than $2B in 2016 so far. The MEDICI Top 21 InsurTech Award was launched to recognise this success, by identifying and showcasing the best, most innovative InsurTech start-ups that are revolutionising the industry.

Winners were chosen following a rigorous screening and evaluation process based on various criteria including disruptiveness, replicability, profitability, persistence, productivity and existing partnerships. MEDICI's team of judges included brands such as Bain & Company, MetLife, Axa and Aviva Group, as well as a group of in-house experts.
For more information, check out the web page here.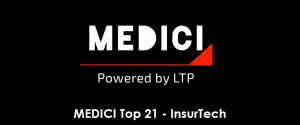 We made buying insurance simple. Get started.
Related posts
COVID-19 has brought new challenges to the wellness industry. Find out how Urban is helping companies to set new standards.

What's it like jumping into a new job amidst a lockdown? Matt Reid, our new Senior Designer, did just that. He shares his experience of starting his new position as a remote worker.

Welcome to our third blog in the series 'Life during lockdown'. Josh, our Customer Success Team Lead, shares with us his experience of settling in to working from home with a few handy tips he picked up along the way.